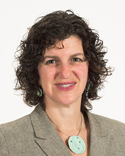 Budget cuts are coming, sure as sure. Oakland Unified must slash 10 percent -- about $30 million -- from its unrestricted general for the next fiscal year. More cuts will follow: The district is projecting a $100 million downsize over the next three years, in the face of declining enrollment and the state's fiscal calamity.
School Board Member Jody London will visit the special PPTG meeting at noon on Saturday, Jan. 9 to talk about OUSD's situation, and gather feedback on community priorities and goals. Be there! This is a great chance to hear about what cuts could mean for Peralta, and to let your voice be heard. Speak out now rather than complaining later (you can still complain later, but you'll have a better basis for it if you participate!).
Childcare and lunch will be provided, so make it a family affair! Lunch will be served at 11:30, followed by the meeting from 12-1:30. This is the second of two special Saturday meetings held during the year to increase participation.
Other important agenda items include an update on after-school programs, a PPTG budget discussion, and a vote on new equipment for the kindergarten playground.
If you'd like to hear more about/comment on the OUSD budget but can't attend, there are other chances. This is one of a series of meetings on the budget hosted by school boardmember. Visit the OUSD website to learn more about the budget situation, or to find other meeting times.